Root Promoter Spray - 8oz
Regular price

Sale price

$15.95
Free Shipping
Description

With Midas Hydro Promoter Spray your clones and cuttings will never again wither due to dehydration. Our spray gives the moisture and nutrients you need to encourage optimal growth.

Those who use our Promoter Spray are shown to have a higher success rate for cloning their favorite plants and shrubbery.

Spraying is especially relevant for new clones and cuttings as they don't have the necessary roots to intake water and can only be done through their leaves.

Take the step from amateur to professional grower with our full line of Rooting PromoterProducts; cubes, gel, and spray. Suitable for use in all hydroponic, aquaponic, aeroponic, and soil grows.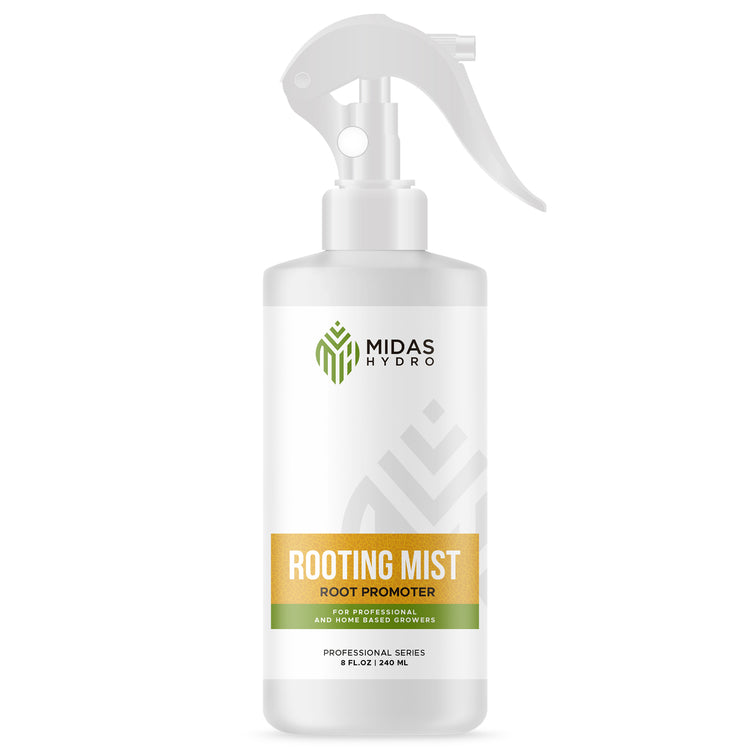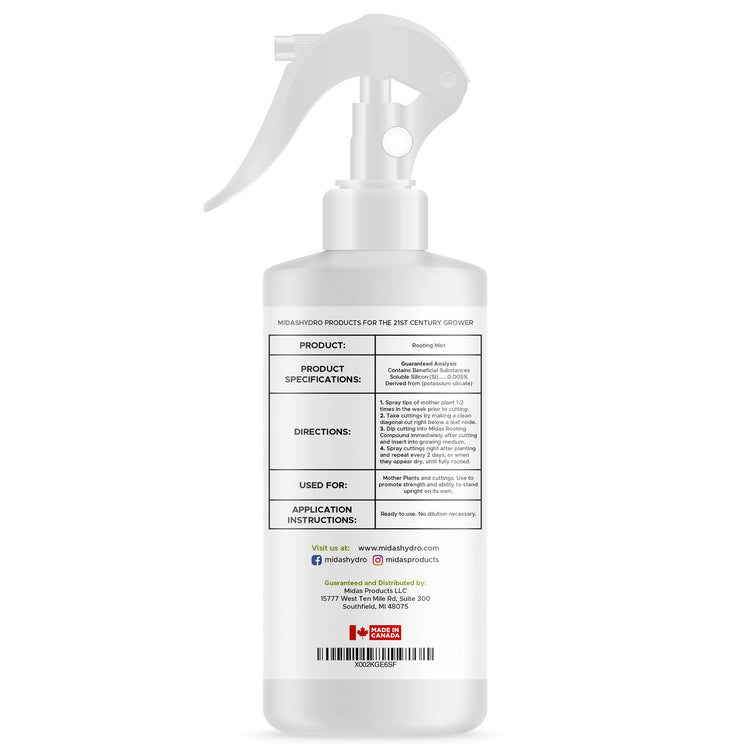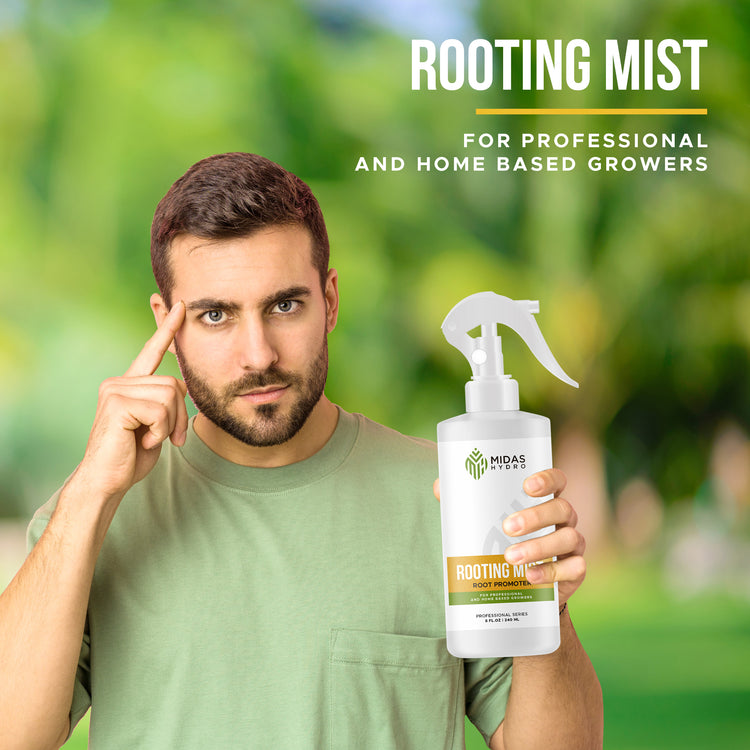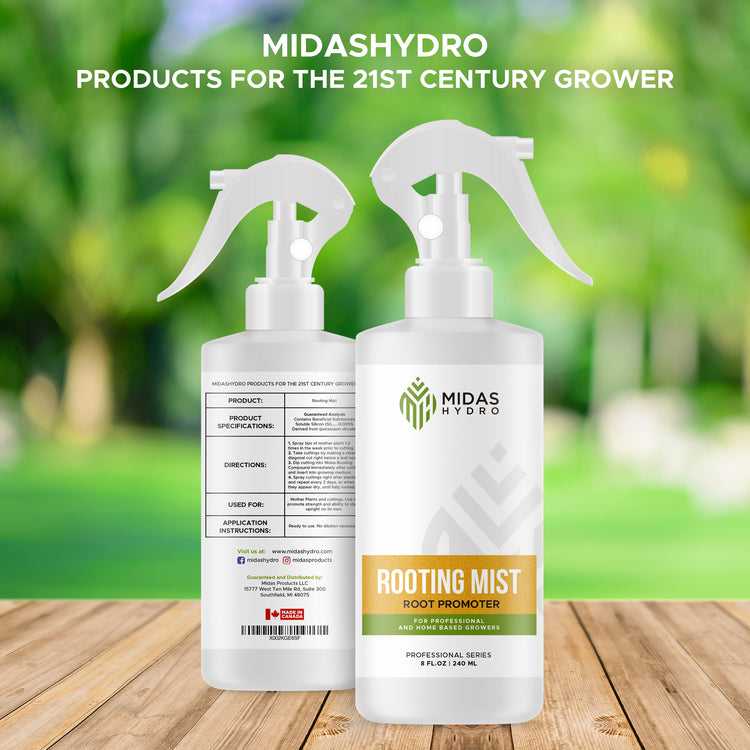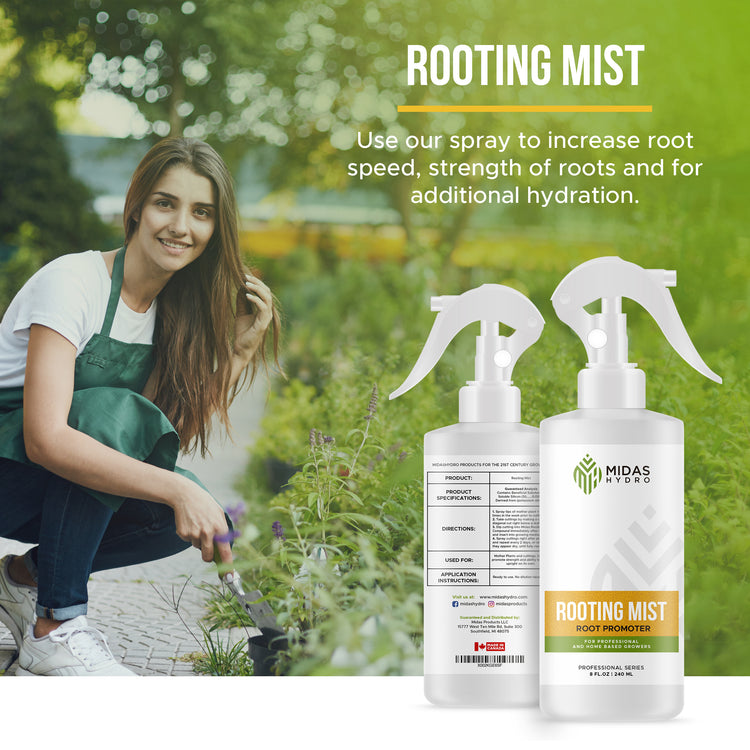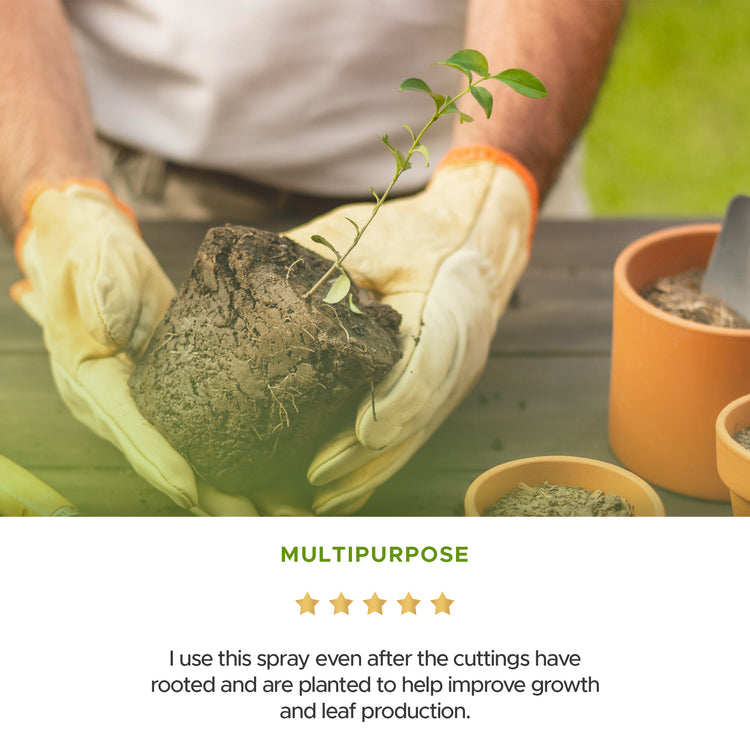 Product Details
1. For Best Use

Apply Midas Hydro Promoter Spray at all stages including spraying the mother plant before removing a cutting.
Spray the plant well and evenly, ensuring strong and healthy growth by hydrating your plant's leaves.
Apply every 2-3 days or whenever the leaves are dried out.
2. FAQS

Do I need this spray for the rooting gel to work?

No, both products can be used alone, and still be very effective. However, we strongly recommend using all rooting products together for maximum results.