Rooting Gel - 4oz
Regular price

Sale price

$18.00
Free Shipping
Description

Our Midas Hydro Rooting Gel is infused with the hormone, IBA (indole-3-butyric acid). The most reliable on the market, this hormone helps your plants grow in the most even and consistent way possible.

Midas Hydro is committed to providing growers with a strong and balanced product. Our team has found that rooting gel containing .35% IBA provides the perfect ratio for growing strong and symmetrical plants without overwhelming them.

Our rooting gel works on all types of plants and shrubbery.The best tool for growing diverse and vibrant plants, flowers, vegetables, and more.

The Midas Hydro rooting gel comes in a 4oz container while most competition offers only3-3.5oz. This means more value and more clones for our customers! Additionally, our gel sticks perfectly to your cuttings ensuring minimal waste.

Our customer confidence policy guarantees money back for any dissatisfied customer. Our 24 hour customer service is waiting to help you answer any question regarding our products and growing in general.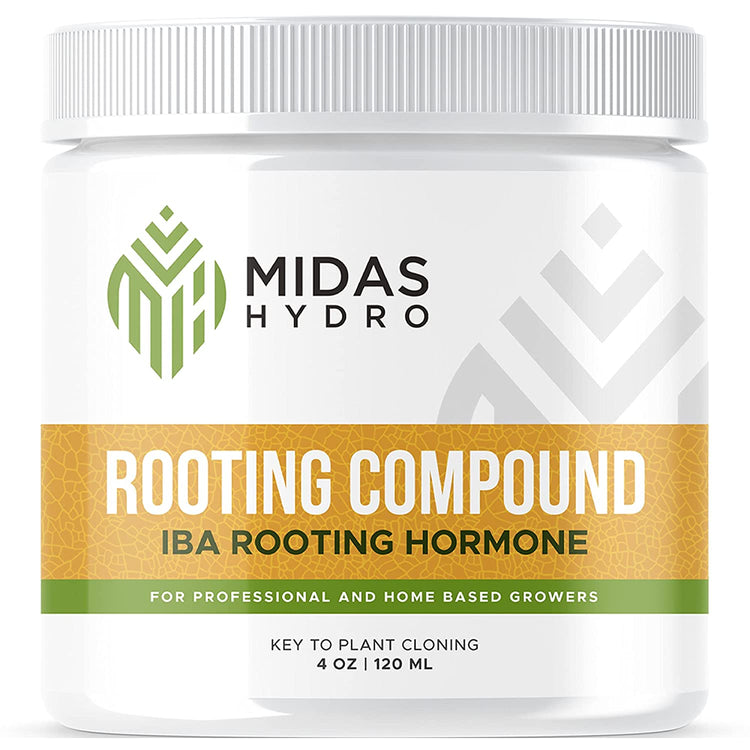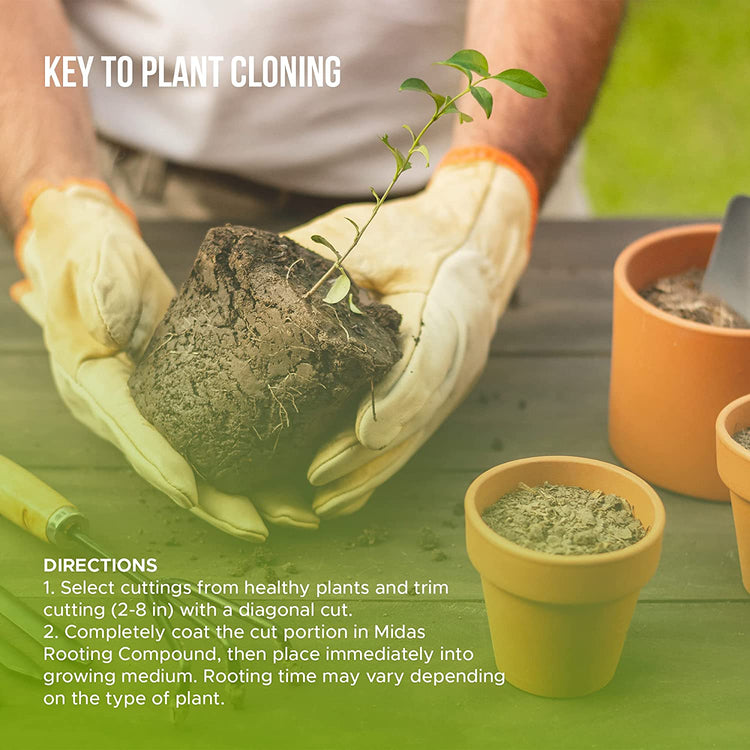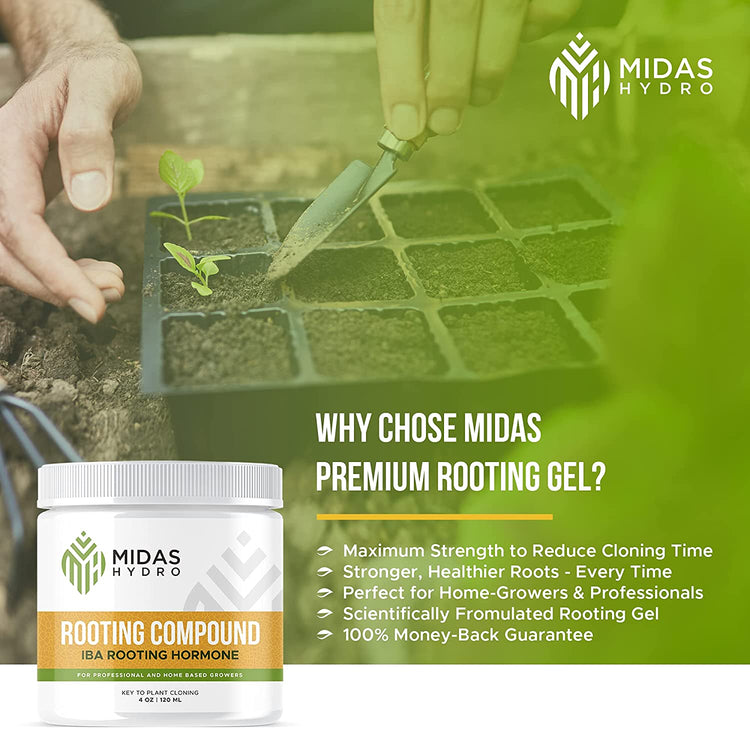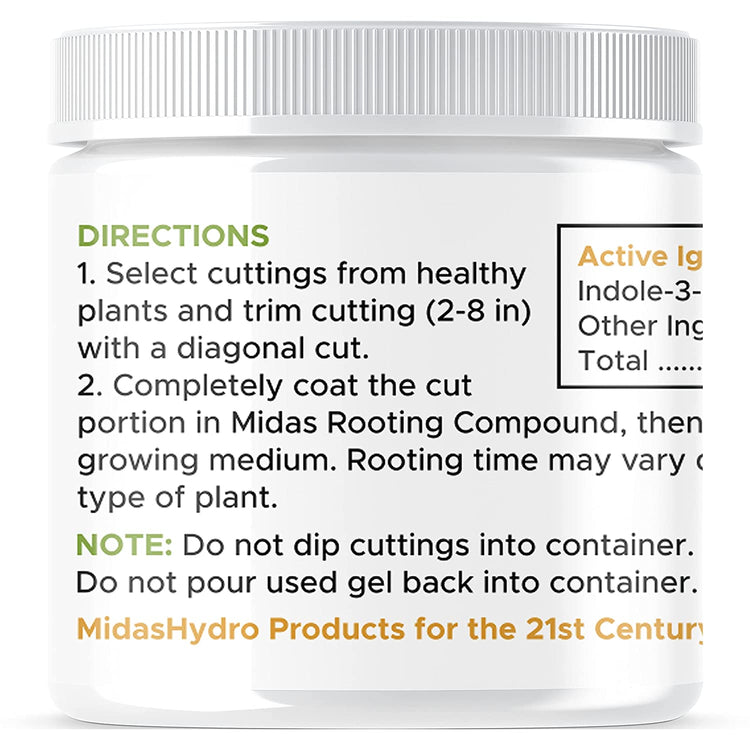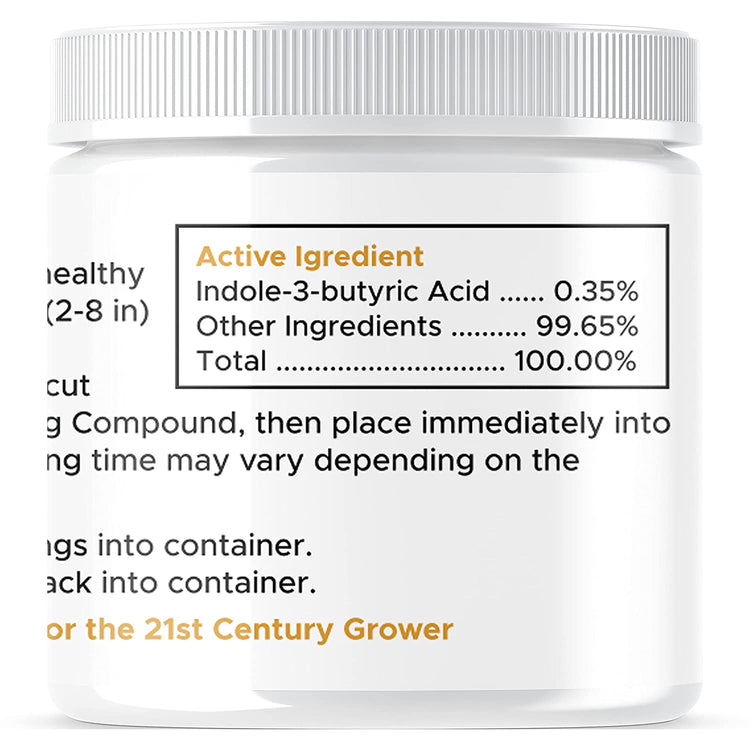 Product Details
1. For Best Use

Make a clean angled cut in a non essential branch.
Remove the desired amount of gel from the jar; about one small spoonful.
Dip the cutting into the removed amount, coating completely.
Place the cutting directly into your MidasHydro rooting cube medium and spray with Midas Hydro rooting mist.
Leave covered for two weeks in a warm and light space.
After two weeks, place your clone in soil or hydroponic solution.
2. FAQS

What is the IBA concentration?

.35%

How long is the Rooting Gel good for?

It's best to use the rooting gel within 12 months of the purchase date.

Can I use this in water propagation?

Yes, and it works great!

Does this product work in rooting tree cuttings?

Yes, although in general, tree cuttings are more difficult to work with.