Rooting Promoter Cubes - 30 Cubes
Regular price

From $13.95

Regular price

Sale price

From $13.95
Free Shipping
Description

Midas Hydro Rooting Cubes are the perfect medium to grow your cuttings and clones into a beautiful collection of plants and vegetation. Watch as your cloning success rates climb higher than ever before!

Our unique formula of Jute fibers and water bio flakes creates an even spread of air and moisture allowing for optimal rooting. Water bio flakes supply the necessary moisture and nutrients, and the high absorption level of Jute keeps away mold and moss, clone killers.

Never Dry Rooting Plugs: MidasHydro Rooting Cubes, or Plugs, can be left in the open dry air without losing its effectiveness or potency. Just add a bit of water and you are ready to clone!

Compatibility: The MidasHydro Rooting Cubes come to you in packs of 30. These 1" by 1"plugs will fit almost all simple hydroponic set-ups, as well as the larger and more sophisticated domed cloning systems. Ease of Transport: Our Rooting Cubes retain their moisture and nutrients during transportation. Whether it be from the cloning system to soil or a long car ride, MidasHydro has you covered.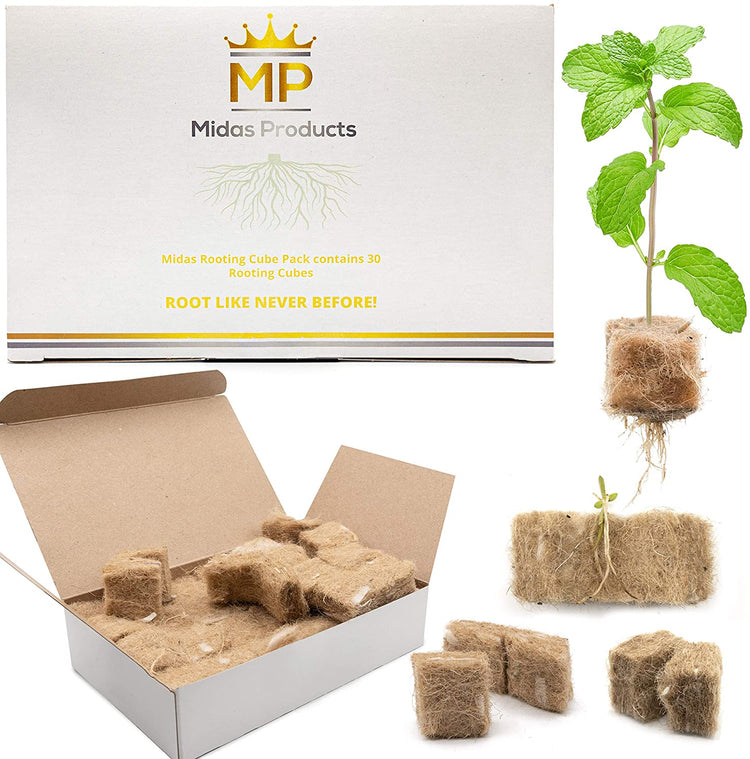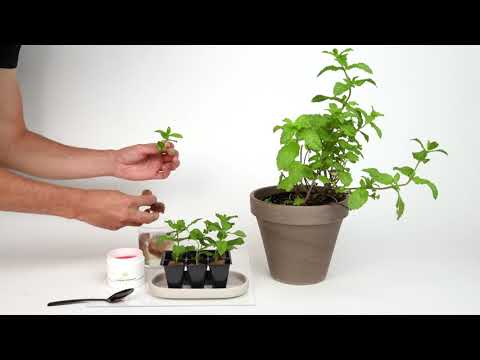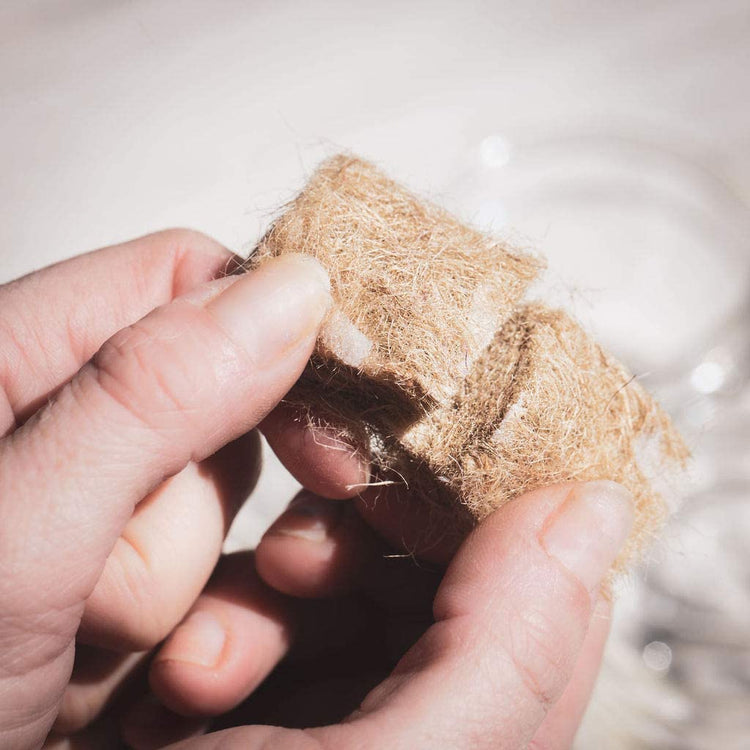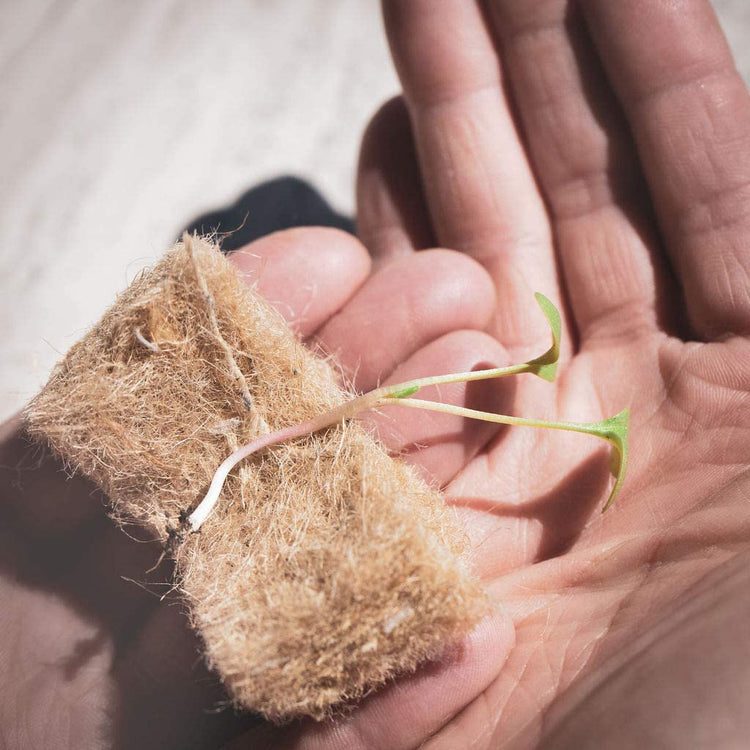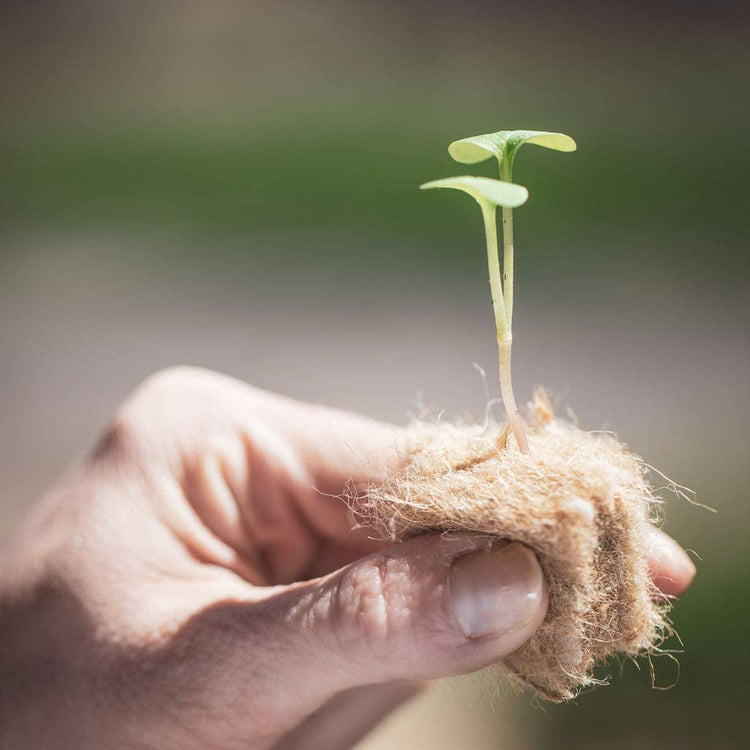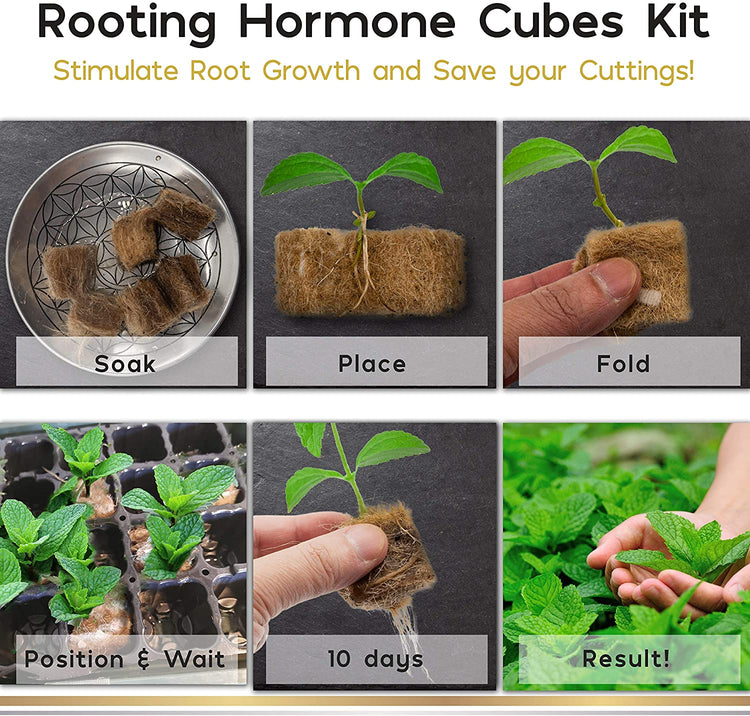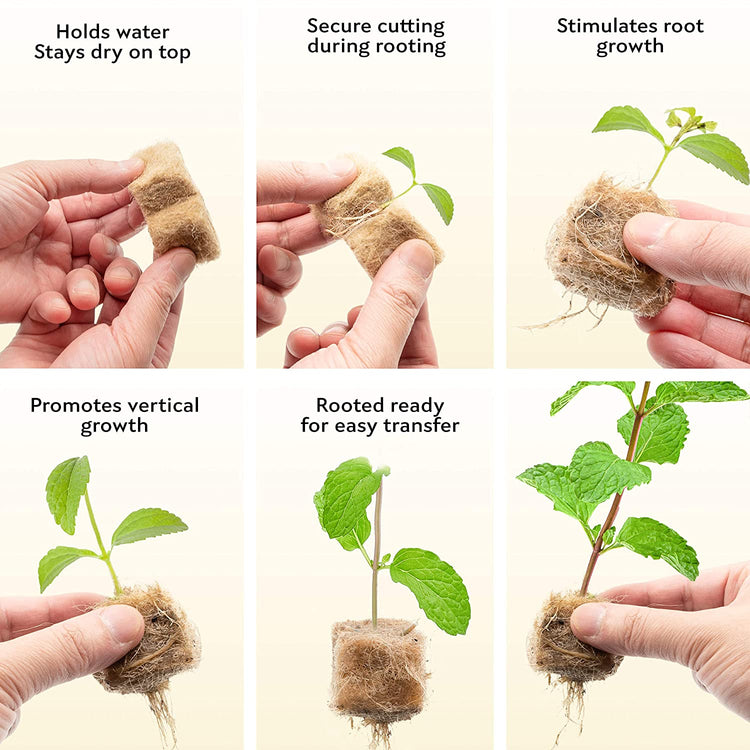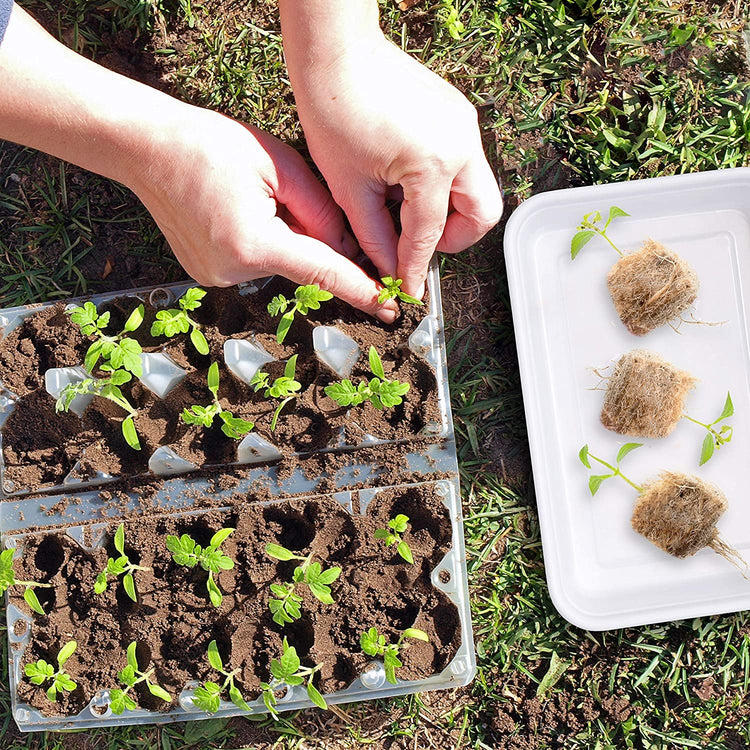 Product Details
1. For Best Use

Soak the cubes for up to one minute, or until they are completely wet.

Squeeze out any extra water.

Place your cutting inside the cube along the fold. For best results use Midas Hydro Rooting Gel

Fold the cube around the cutting.

Place the cube and cutting in a tray. Cover for 10-14 days or until roots begin to show.

Things to avoid

Temperatures about 90 degrees Fahrenheit
Standing water (will attract mold)

Do not directly water the cube. If it appears dry, simply spray the leaves lightly with water.
2. FAQS

Can the cube be transplanted directly into the soil?

Yes! You will notice that even cutting will grow into healthy and full plants with proper care and attention. To ensure best results we recommend using the cube together with Midas Products IBA Rooting Gel, but the cubes will absolutely work on their own.

Do I have to pull out the cubes after the cuttings start to grow?

No. Everything is hassle free. Once the cubes are planted we want you to enjoy the fruits of your labor without having to dig into soil again.